The Story of VoyageauSahara.com
Lancement de VoyageauSahara.com
The site VoyageauSahara.com started from a simple idea: tell a story of a trip in the form of private videos.
Following a stay in Istanbul (the crossroads of civilization) in 2014, we saw the great monuments and places to visit: the Galata Tower, Taksim Square, the Rüstem Pasha Mosque, the Blue Mosque, the mosque Hagia Sophia, the Süleymaniye Mosque designed by architect Sinan for Sultan Suleiman the Magnificent, the Grand Bazaar, Miniatürk Park, Saint-Sauveur-in-Chora…
The photo is our passion. More than 3,500 photos were taken during this tourist trip. What could we do with all these photos? So we thought, « Why not create a website on Istanbul – a kind of guide. » Why not create a travel guide to Istanbul? This is where the idea of creating VoyageauSahara.com came from.
After four years the VoyageauSahara.com website was launched.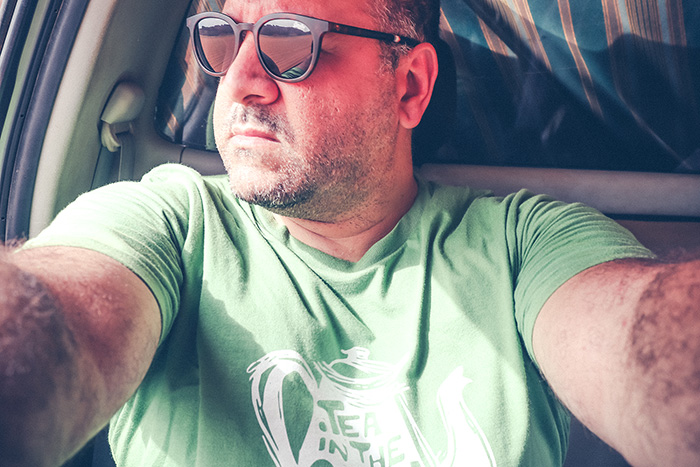 Yassine A., webmarketing professional since 2008 and manager of VoyageauSahara.com.
The Vlog
There was a problem: how to present all these photos and videos online? How to make them private? How to create paid access to this Internet travel guide?
Every problem has a solution! At the end of 2016 we started using a solution to create a private access site.
Now VoyageauSahara.com is launched. The project was pharaonic. The most difficult thing was the realization of the web documentary. There were moments of doubt. A lot of questions and thought.
Today the webdocumentary has given way to a vlog in YouTube. The videos are no longer private but public. Everyone can like and share videos, subscribe to our Sahara Travel YouTube channel to be notified of new publications.
Les voyages organisés
After the launch of the webdocumentary on the Sahara we noticed that other hikers and tourists French but also Swiss, Germans, Dutch of all ages were attracted by the natural beauty of the Sahara. There is a whole world that would like to be in contact with this wonder of the world.
Since we are in contact with the best local guides of the Algerian desert, we have made VoyageauSahara.com a booking service for organized trips by 4×4.
Today VoyageauSahara.com has an online booking page of organized trips to the Sahara. It is a service that connects hikers / tourists with local tourist agencies. In other words, VoyageauSahara.com is a platform that makes visible the best professional tour guides for hikers / tourists from all over the world.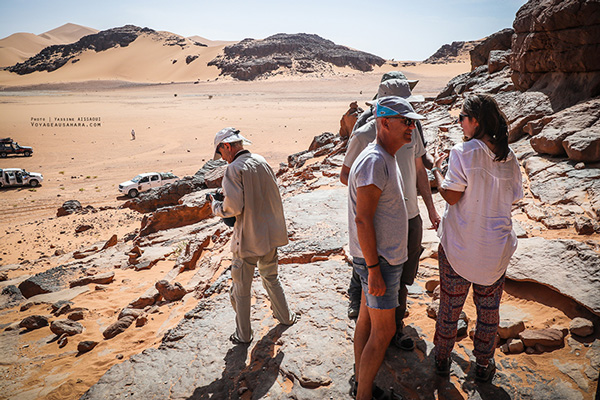 Organized tour group in the desert of red Tadrart.